Navigator [General] - I need a new USB cable - What sort do I need?
If you have a broken cable or have lost the original cable, and need a replacement, you can purchase these at almost any retailer such as JB Hi-Fi, Jaycar, Officeworks etc.
The cable is a standard one, used on many devices.
It is known as a USB-A to USB Mini-B Male
It looks like the one shown below: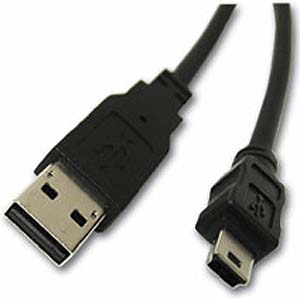 If you cannot obtain one from a local retailer, please visit our website https://shop.hemamaps.com/collections/hema-navigator/products/universal-navigator-usb-cable
or contact Hema Customer Service on 07 3340 0000 during office hours 9am-3pm to arrange purchase of a replacement cable.