HX-2 - My typing noise is too loud, how do I change this
Step 1
The HX-2 features key sounds to enhance the user experience when typing. You can adjust this through the System settings menu.
The System settings menu can be accessed from the main screen on the main menu.
To access the system settings from the main screen, click on the System Settings [1] icon.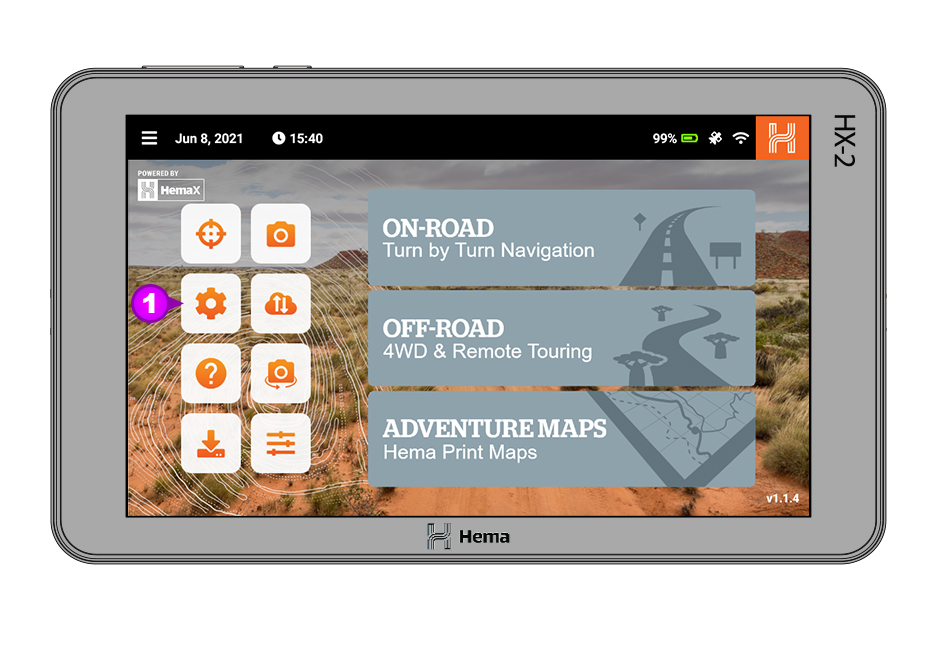 To open the system settings from the main menu, click on the Main Menu [2] icon in the top left.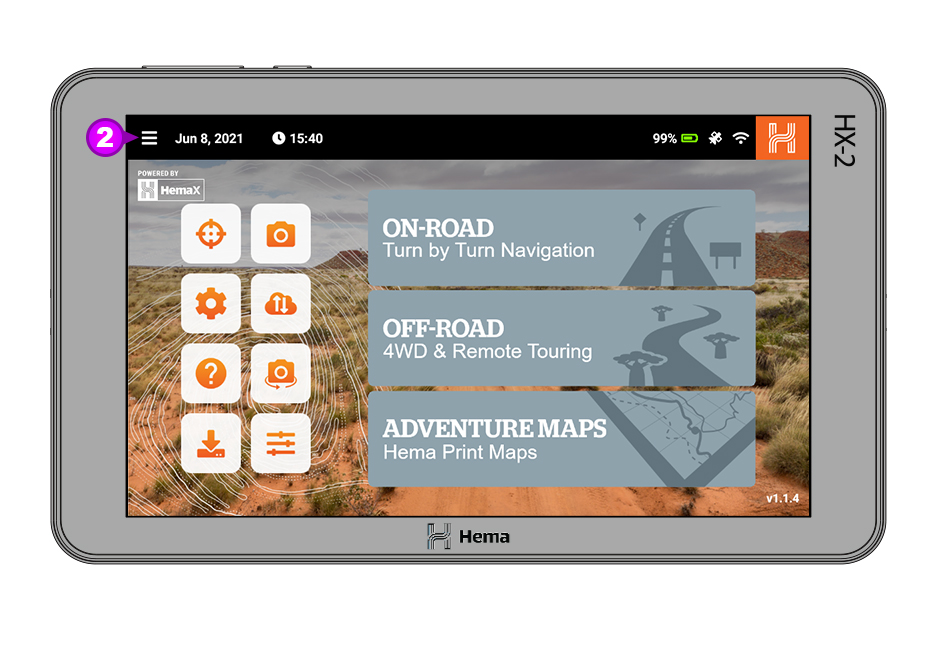 When the main menu has opened scroll down and click on System settings [3].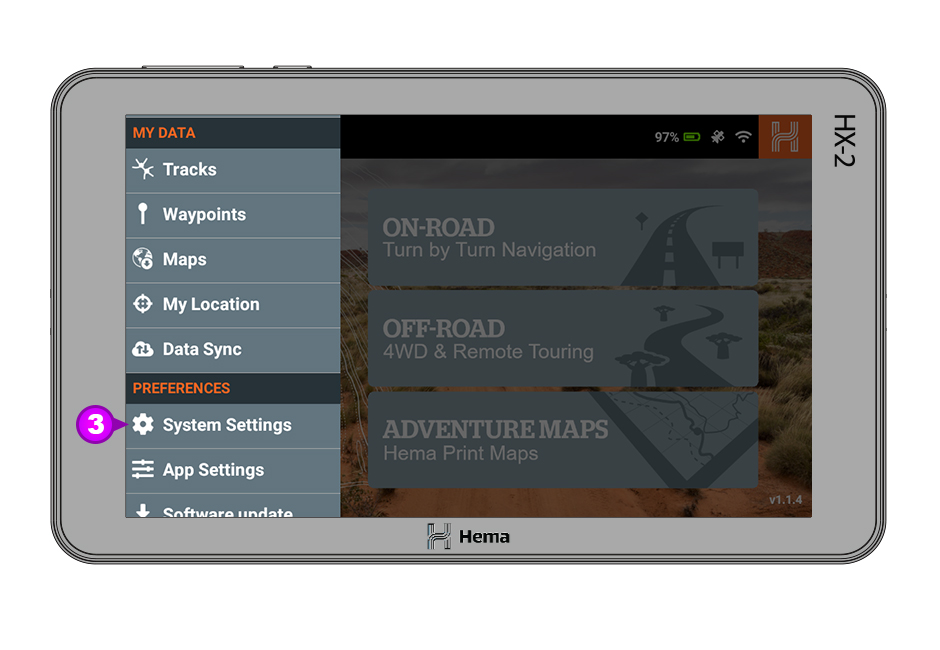 Step 2
When you are in the System settings click on Sound [4].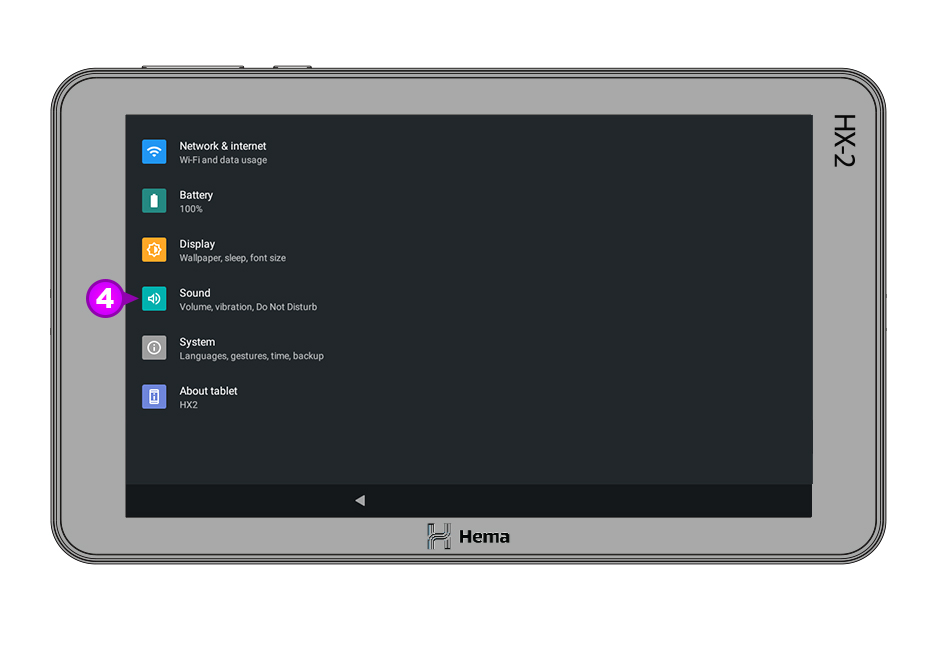 Step 3
Then click on scroll to the bottom of the Sound menu and then click on Advanced [5].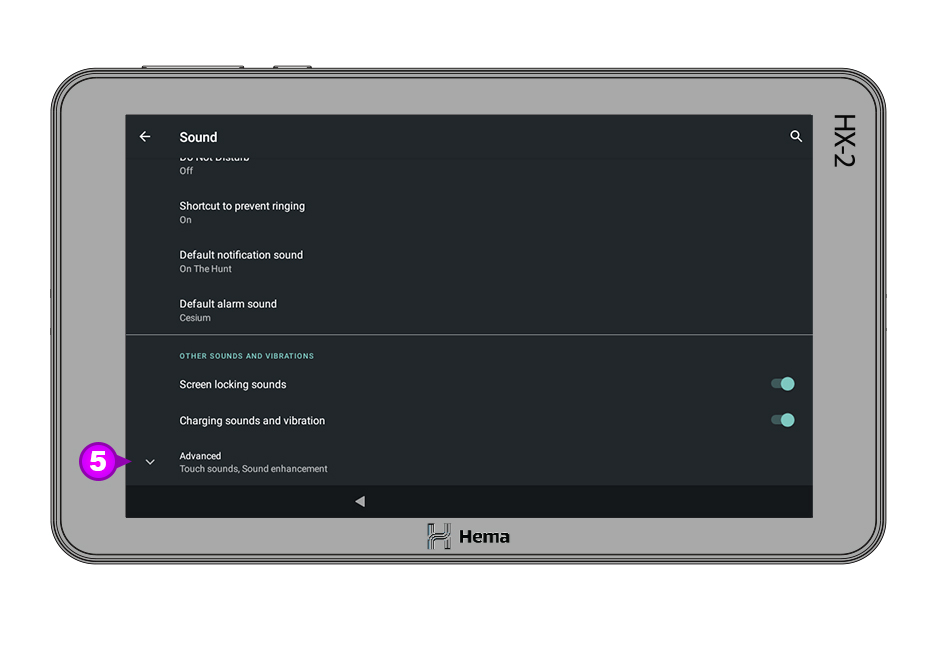 Step 4
Once you have clicked on Advanced, you will then see the Touch sounds [5] settings and you can enable or disable it using the On / Off switch [6] on the right hand side.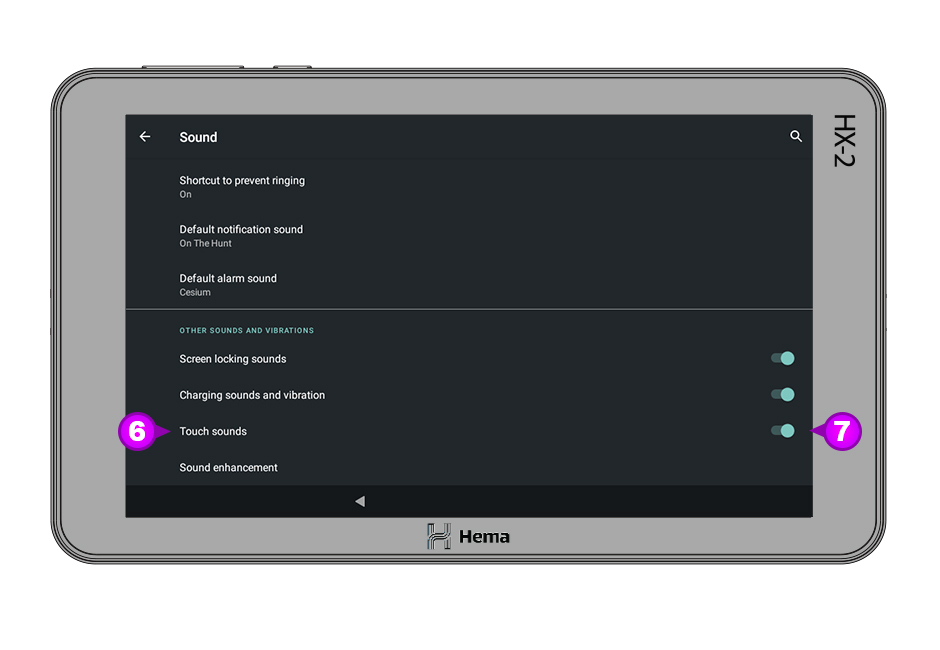 If the steps above do not resolve this issue, please contact our technical support team for further assistance.
You can submit at technical support ticket via our website at http://kb.hemamaps.com/kb-tickets/new