There are two possible reasons you could be encountering this problem.
1. Incorrect Date/Time
If your HX-2 is set to the wrong date and time, you won't be able to log in or register a new account.
When attempting to log in, you will see this error.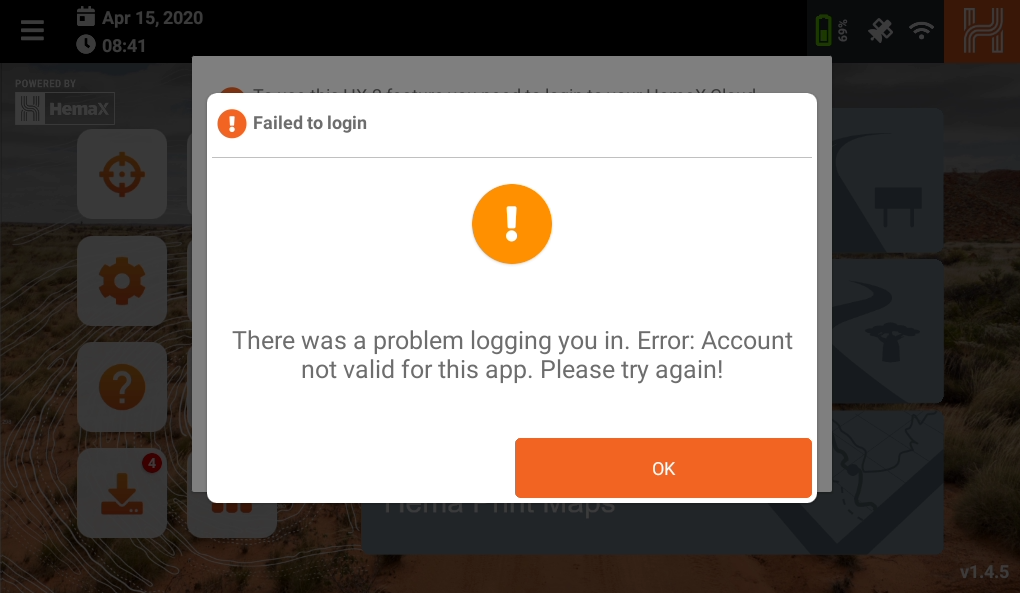 And when attempting to register a new account, you will see this.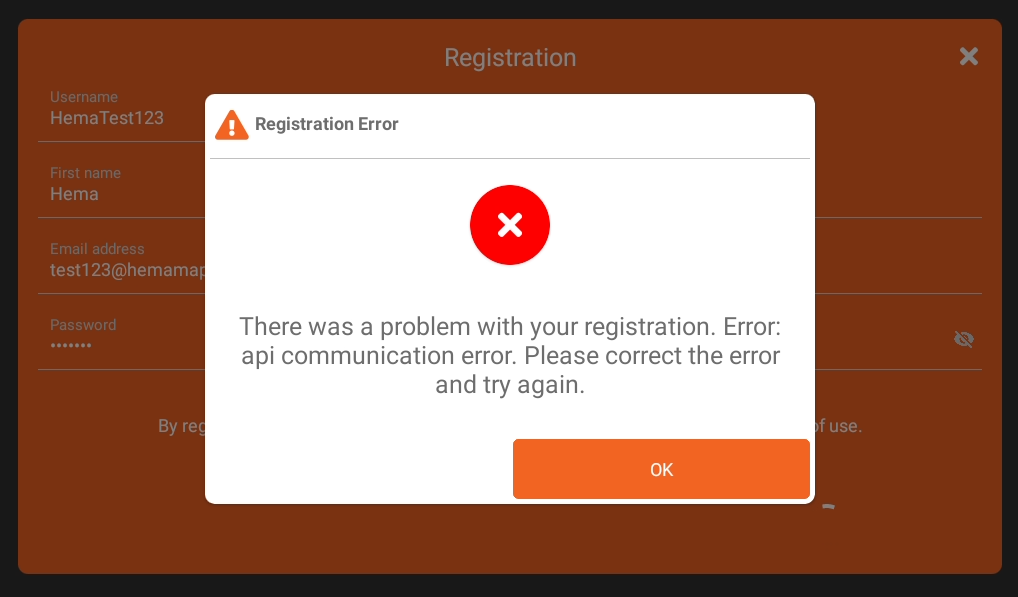 To fix this, follow these steps.
Open your system settings
Go to System
Date & Time
Tap Use network-provided time and choose Use network-provided time from the popup box
It may take up to one minute for the date/time to show the updated correct time. Once correct, you should be able to log in or register your account.

2. No GPS Signal
If there's a red line through the satellite icon in the top right corner of the screen, your GPS signal is too weak to get your location.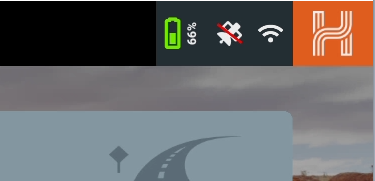 Tapping on the satellite icon will open on the Satellite Status page, showing you the signal strength of all visible satellites. If your satellite is crossed out, try standing outside away from any obstacles for a couple of minutes.
Some factors that will affect your signal include:
Buildings
Solar panels
Weather
Trees
Mountains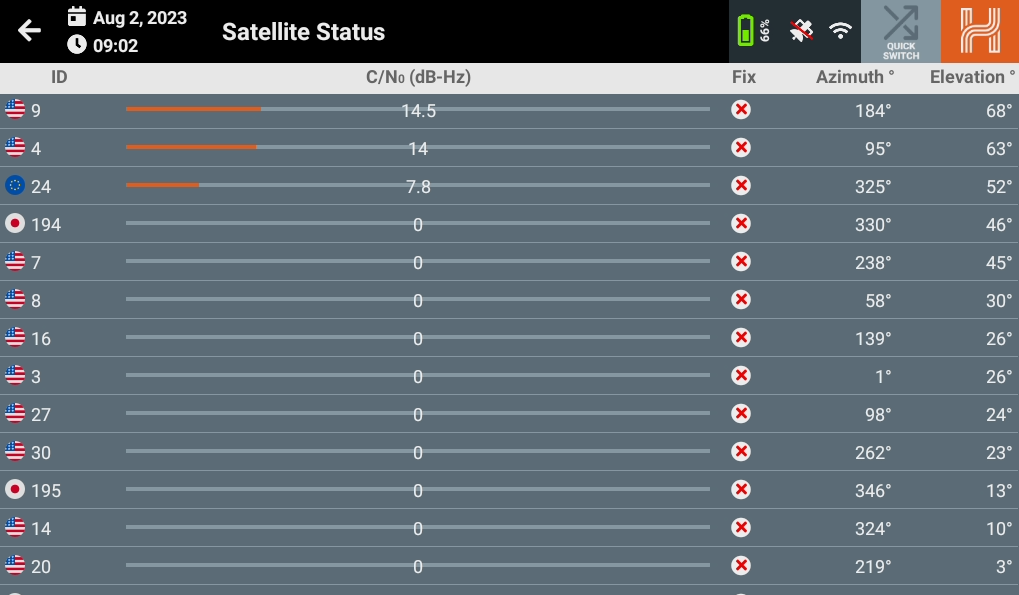 Once you have a strong signal, the screen should look something like this.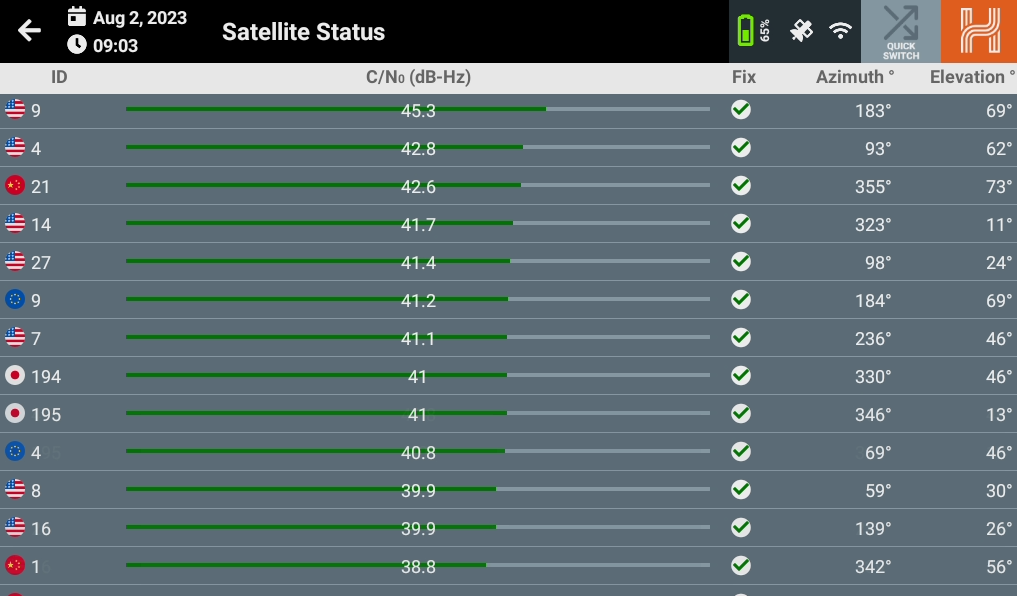 If your date and time is set to GPS provided time, it should now update to the correct time, and login and registration should be working.
If you're still having any problems, please submit a ticket here.