How to set your screen Auto-Lock timeout
If you wish to change the screen lock / timeout on your device (iPhone or iPad), you do so via the Settings panel on your device.

On the Home screen, tap the Settings icon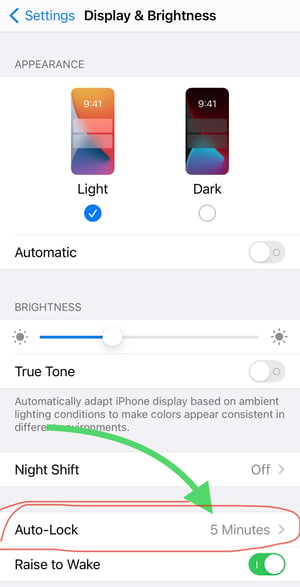 Tap Display & Brightness on the settings panel, and then tap the Auto-Lock option (you may have to scroll down to see it).
From the Auto-Lock options displayed, tap the one you require. A tick will appear next to it when it's been selected.
Under iOS 7, the screen automatically shuts down a short while after Auto-Lock is activated.