HN5A and HN5i - USB Sync Mode connection to PC
Remember, to make the connection in ActiveSync, the HN5 model Navigators MUST be set to Sync Mode for the connection to work.
Make sure the Navigator is switched on and sitting at the main menu BEFORE plugging it into your PC.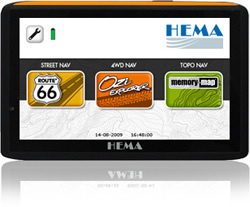 When you first plug the Navigator into the PC USB port, the Mode Selection screen appears.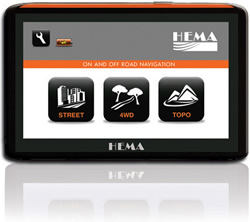 After plugging into the PC, the mode selection screen only appears for about 5 seconds.
Tap the Center GREEN button on the Navigator screen when the Navigator is first connected to the PC USB port.

If you do not choose one of the three modes, the Navigator defaults to the Sync Mode connection, so you can either tap the icon, or leave it to automatically connect in Sync Mode.