HN6 Navigator - What is the USB Mass Storage Mode connection to PC
Configuring the HN6 Navigator to use USB Mass Storage mode
Make sure the Navigator is switched on and sitting at the main menu BEFORE plugging it into your PC.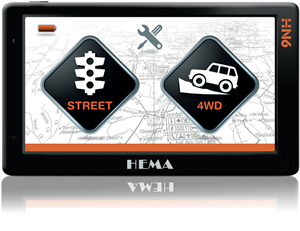 Tap the Settings button

Tap the USB button

Choose the USB mode

Save your settings

When connected in Mass Storage mode, the Navigator will appear to your PC as if you had plugged in a pair of USB memory sticks.
A drive letter will be assigned to each part of the Navigator's memory:
One for internal memory
One for the SD card
Mass Storage mode is used when connecting the HN7 to your PC for updates using the Naviextras Toolbox software
Remember!
Once you have made any changes to settings, to make these changes permanent, you need to save them by tapping the Save Settings button.