Hema Navigator Explorer - Changing colour of track
Once you have transferred track data to your PC, and you wish to change the colour of the track's line, you can do so by editing the track's properties.
Click the Load button on the toolbar, then click the Load Track from File (Multi) submenu item: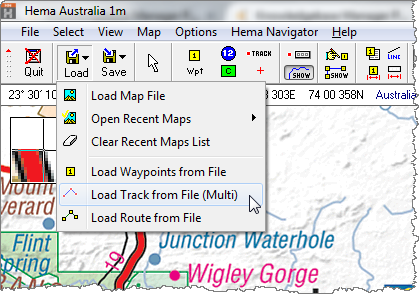 Browse to where you saved the data on your PC, then either double-click the the desired track, or click once to select, and then click the Open button.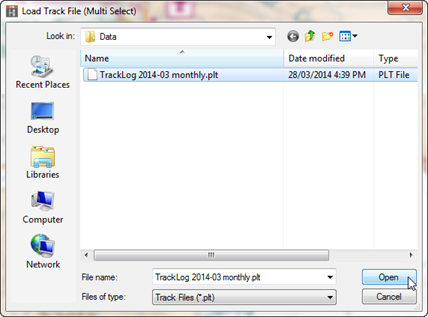 The selected track will load (it should only take a second, as the data size, even for a lengthy track, is quite small).


After it has loaded, click the Show / Hide Track Control button on the toolbar, shown above (and highlighted in red on the toolbar image).
The Track Control window will open.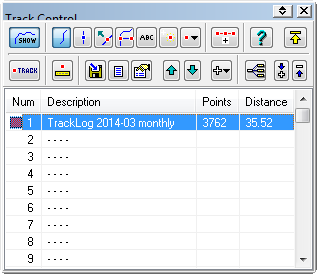 Click on the desired track to highlight it (if you have more than one track loaded), then click the Selected Track Properties button, shown above.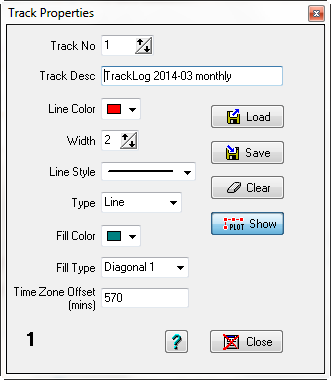 From the Track Properties window, you can modify many parameters which affect the selected track, including:
Track description
Track border and fill colours
Track line style and thickness
among others.