The latest version of the Hema Explorer app for Android (v1.4) will override the screen timeout settings while the app is running in the foreground. Therefore, the screen will not timeout while the app is running.
If you are not running the latest version of Hema Explorer for Android, please update it on your device as soon as possible.
The details below apply to previous versions of the app, and this article will be removed completely after a short time.
---
It is also possible to do a couple of things on your Android device to help.
Set the Display timeout to the maximum possible on your device's Settings
Check your device Settings, usually under Display.
There should be an option there to change the display timeout.
On many devices, this option has a maximum value of 30 minutes.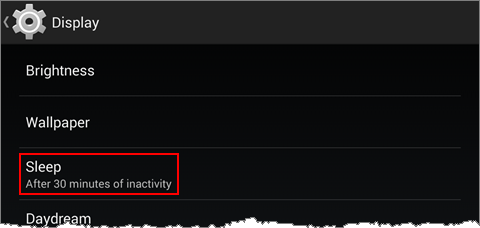 ---
Use Developer options to force screen to stay on
On some devices, there is an option under the device's Settings which allows you to keep the screen active while connected to an external power source.
This setting is usually found under the main Settings panel, towards the bottom, under the System heading. Look for an option called Developer options.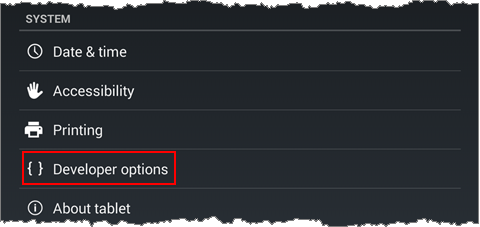 On the Developer options screen, make sure the Stay Awake (Screen will never sleep while charging) option is switched on.