HX-2 - Help, My HX-2 won't turn on
There may be a few reasons why your unit will not turn on. Please try the following steps.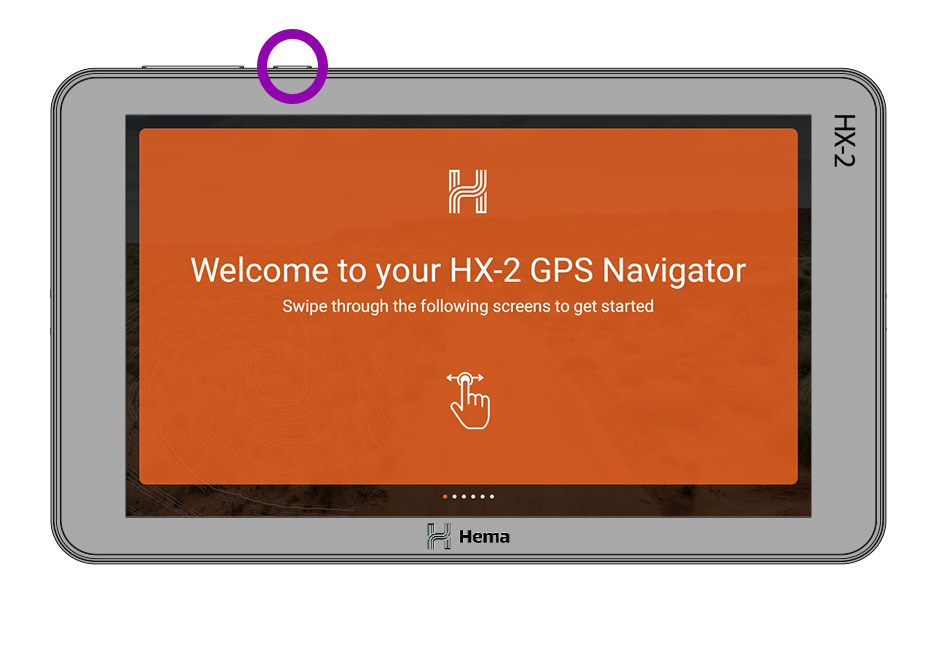 Step 1
Hold down the power button for 3 seconds or until the screen lights up. Please note; If the unit does not turn on it may have no charge.
Step 2
Please plug your unit into a charging cable and leave the unit to charge for 10 minutes.
If the unit is still not turning on please check that the charging cable is not the cause of your issue. You can do this by trying a different cable and different power source. You will find that a lot of mobile phone chargers have the same charging specifications as your HX-2 (5V @ 2 amp) so they could be used to narrow down the issue.
If the steps above do not resolve this issue, please contact our technical support team for further assistance.
You can submit at technical support ticket via our website at http://kb.hemamaps.com/kb-tickets/new