On some devices, after performing a map update, you may find that some or all of the Hema Regional map sources are duplicated, as shown below.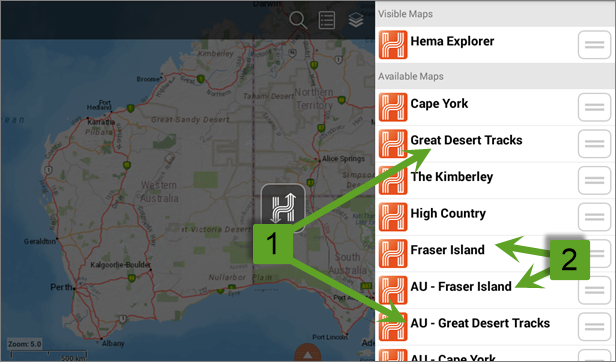 This can happen for a number of reasons.
If you find that there are duplicated map sources, do the following to clear the duplicates.
1. Scroll down the layers panel, and tap on the More Maps button under the Manage Maps section.

2. Tap on Hema Map Layers in the list of map source categories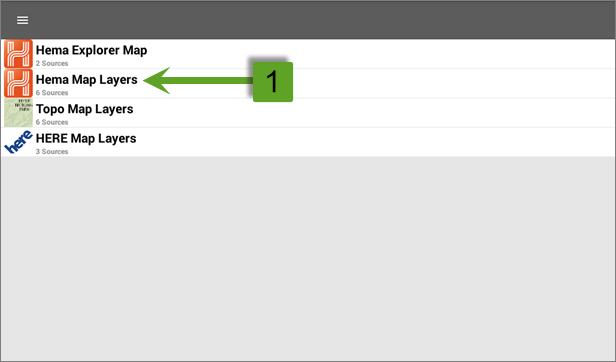 You will see that the Regional map sources are switched on in the list, as shown below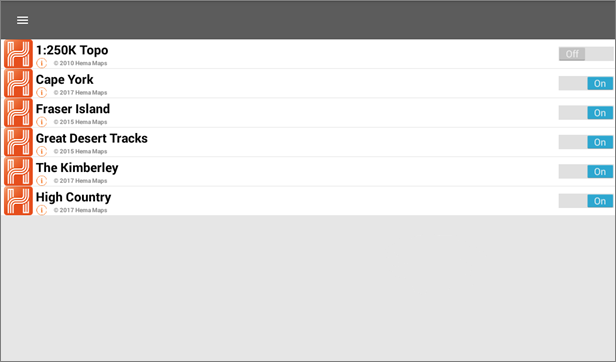 Turn OFF any of the following map categories (or the same sources with an AU - prefix)
Cape York
Fraser Island
Great Desert Tracks
The Kimberley
High Country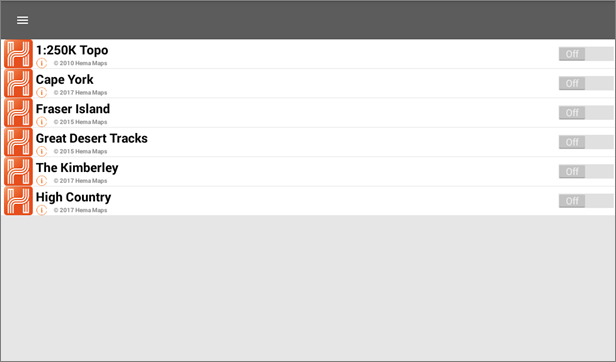 3. Use the
Back button
to exit to the previous screen
4. Re-enter the
Hema Map Layers
category in the list of map source categories
You should find that the maps which you just switched off are still in the list (they may or may not have the exact same name) and are still switched on.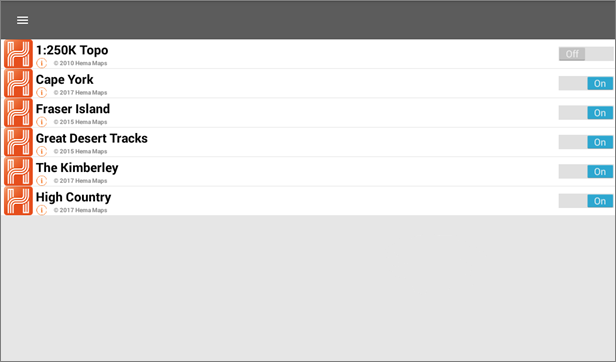 Turn them off a second time.
5. Use the Back button to exit the map source list screen, and then immediately re-enter that screen. You should see those map sources are switched off now.
6. Turn on the desired map sources, which will add these sources to the Visible Maps section of the Layers panel, as shown below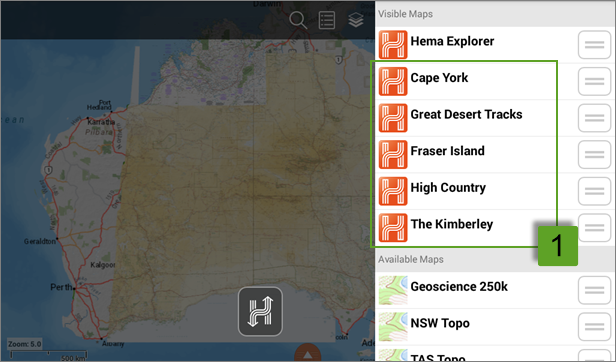 You can move the maps from the Visible Maps section to the Available Maps section using the drag handle for each source.
If the steps above do not resolve this issue, please contact our technical support team for further assistance.
You can submit at technical support ticket via our website at http://hema.helpserve.com/Tickets/Submit