HX-2 - Why does Adventure Maps only shows a black screen
When the Adventure Maps mode loads, the default background colour is black. You will normally see a black screen for 2-5 seconds while the best map for your location loads. Please note that the Hema Print maps and Explorer map are raster maps and as such will take longer to load then the vector maps in the Off-Road mode.
The adventure maps only cover a small area of interest not all of Australia, to zoom in to the map section, tap the screen to bring the menu buttons forward. You can then click the Zoom All [1] button to reset the zoom to show the whole map, or use the Zoom In [2] and Zoom Out [3] buttons to manually zoom the map.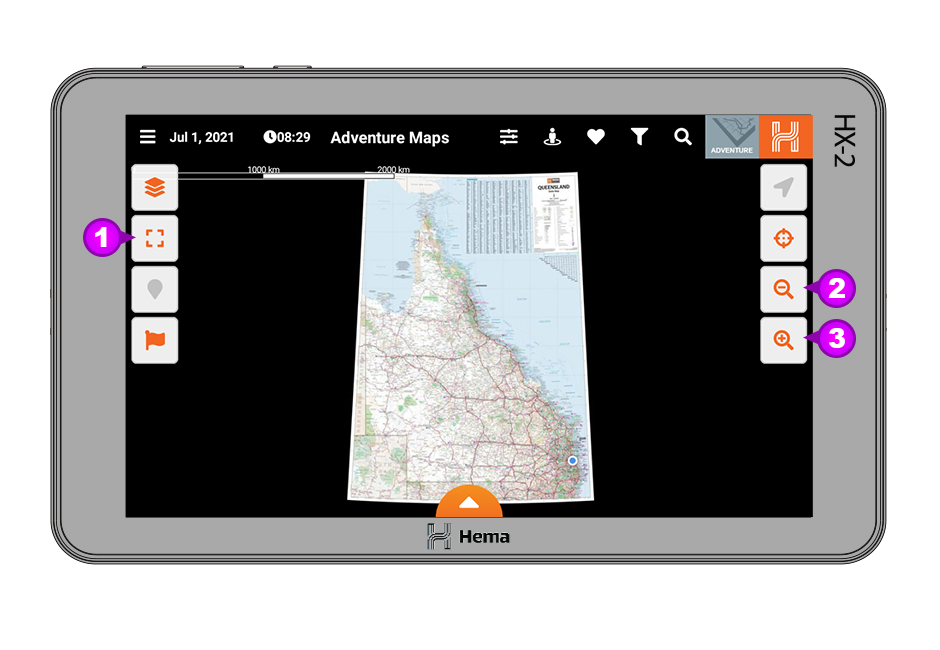 If the steps above do not resolve this issue, please contact our technical support team for further assistance.
You can submit at technical support ticket via our website at http://kb.hemamaps.com/kb-tickets/new