Periodically there will be Map Updates available for the Off-road mode on your HX-2.
Step 1
To check these updates, click on the Main Menu [1].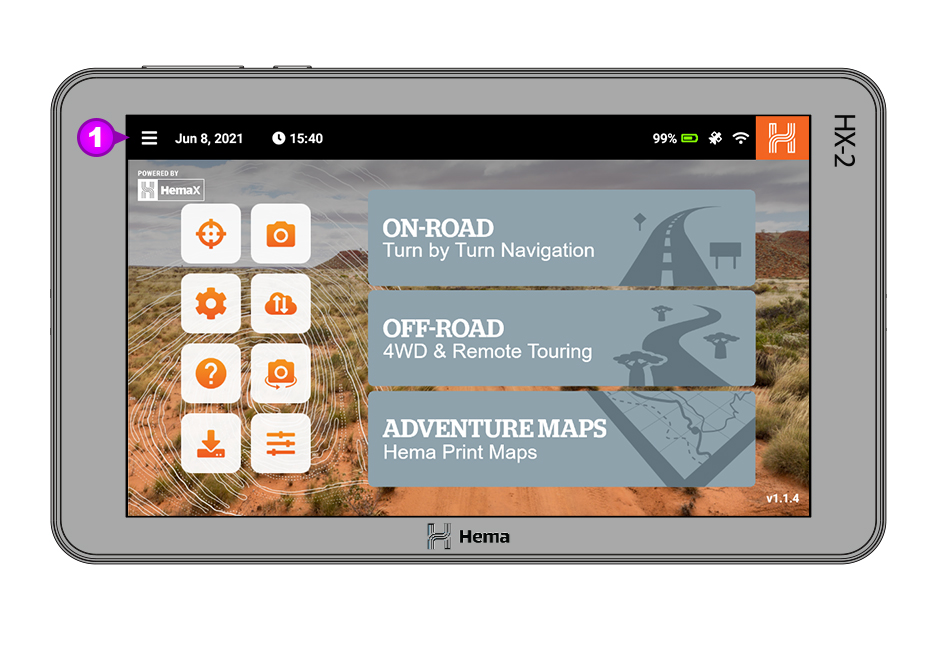 Step 2
When the Main Menu loads click on Maps [2].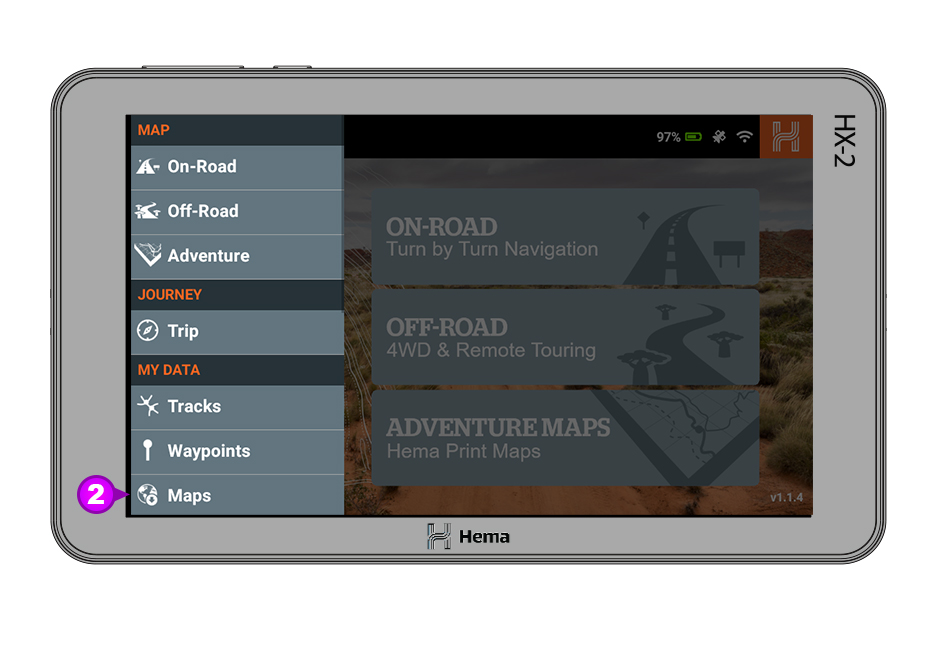 Step 3
This will then load the Map Subscription page.
If you click on the HX-2 [3] heading you will see two drop down options.
If the first banner says Subscribe please click on it so it changes to Subscribed [4].
To view the Maps available in the subscription please click on View Maps [5].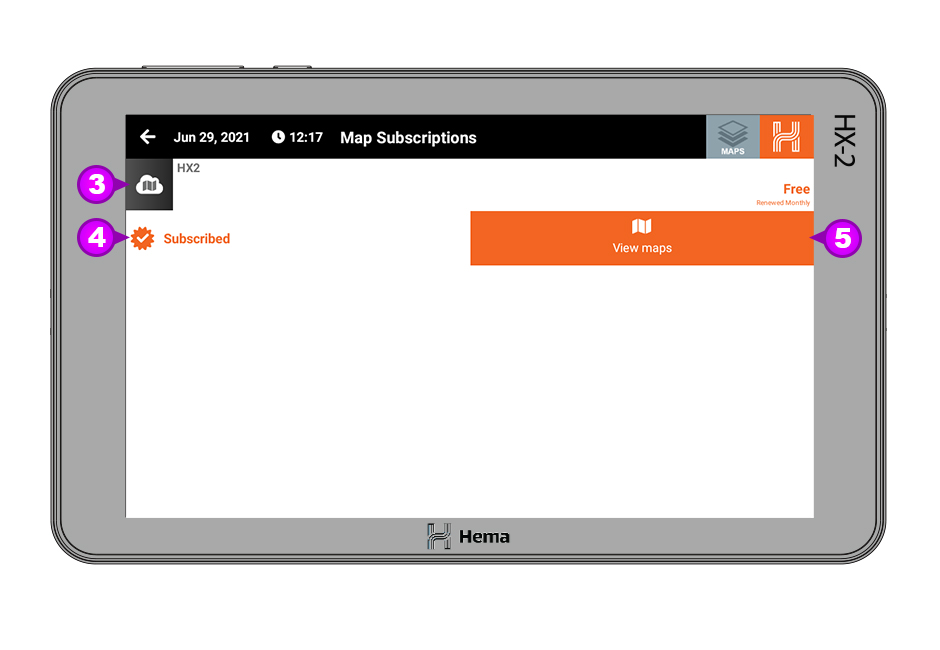 Step 4
This will then load the Map list. We recommend doing one item at a time from the list.
To start the map update click on the item you wish to download [6], we will use NSW in this example.
Once you have selected NSW then you will get two drop down options. Click on Download [7].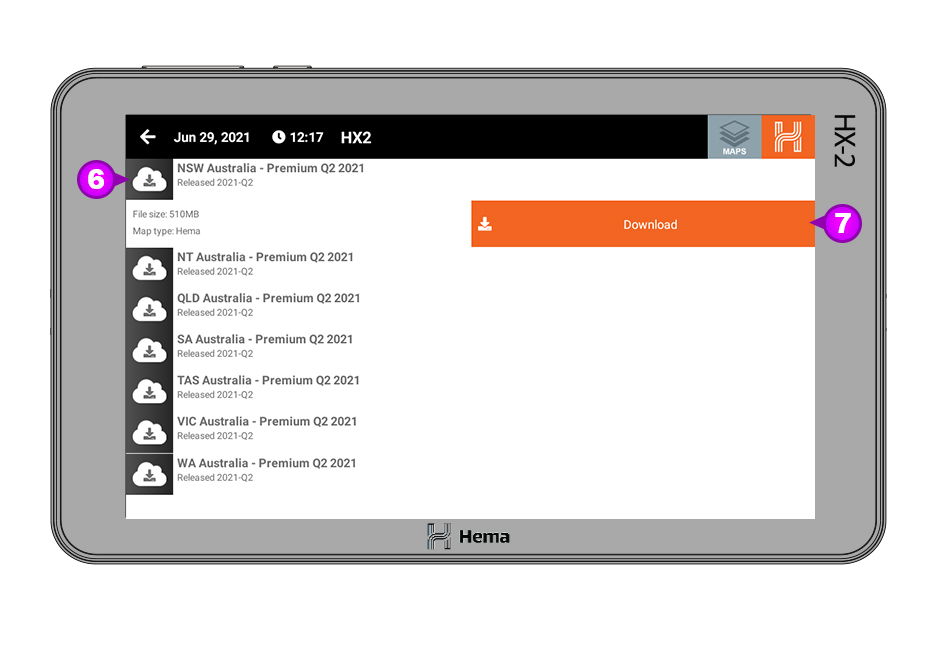 You will then see the icon on the left change to a progress meter [8].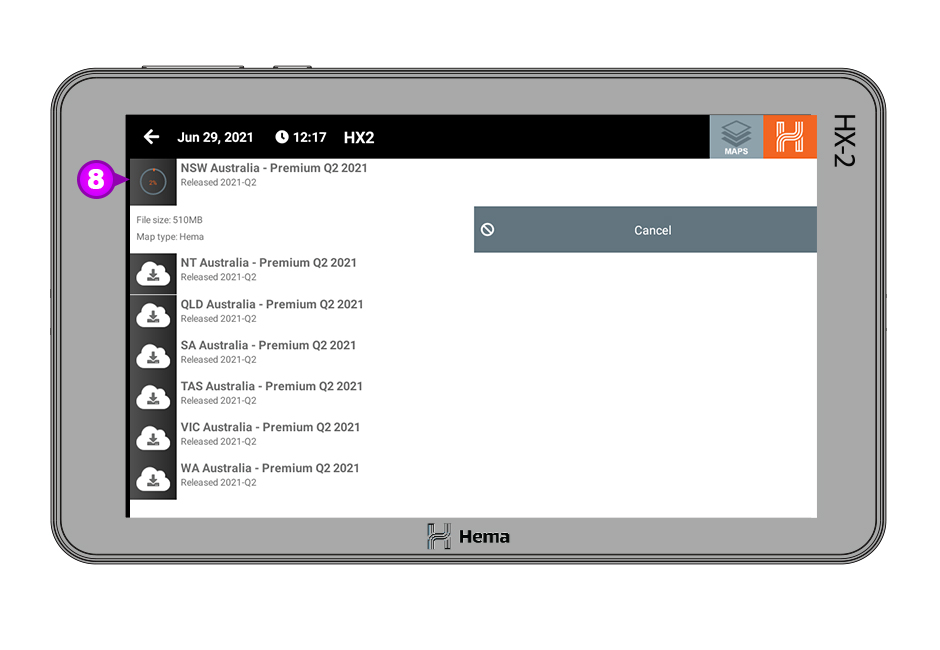 Step 5
When the download is complete, you will see the icon changed to a Cloud with a tick [9] to indicate it is complete.
Step 6
The last step is to configure the downloaded map for offline use.
To do this click on the Quick Mode Select [10] in the top right. Then choose Off-road from the drop down menu.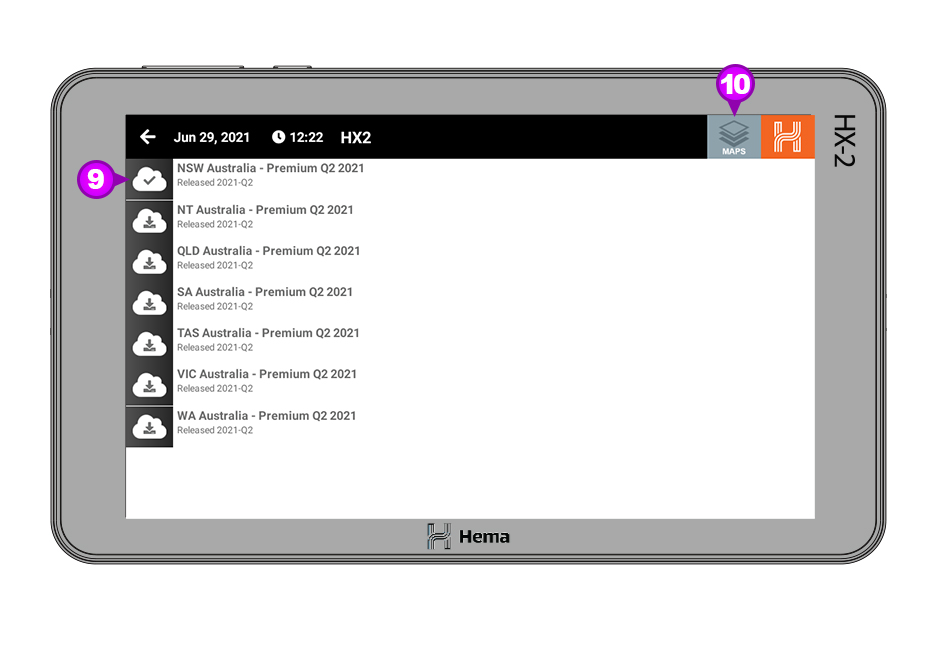 When the Off-road program launches you will see a notification that off-road is Loading offline maps [11].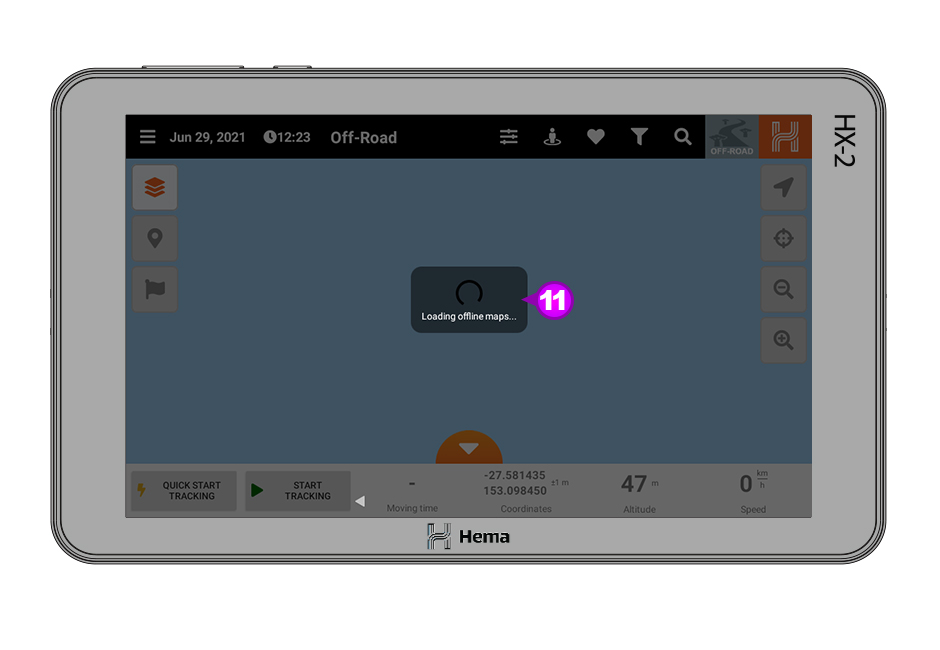 When the process has finished you will get a notification at the bottom of the screen that states Hema Premium successfully configured [12].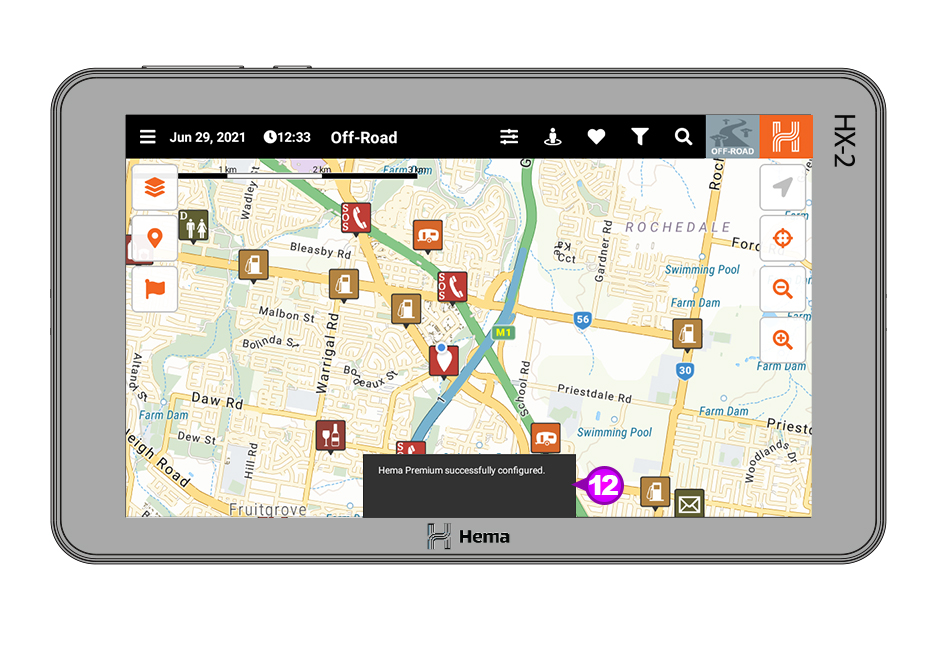 If the steps above do not resolve this issue, please contact our technical support team for further assistance.
You can submit at technical support ticket via our website at http://kb.hemamaps.com/kb-tickets/new